5 Marketing Trends Poised for Success in 2023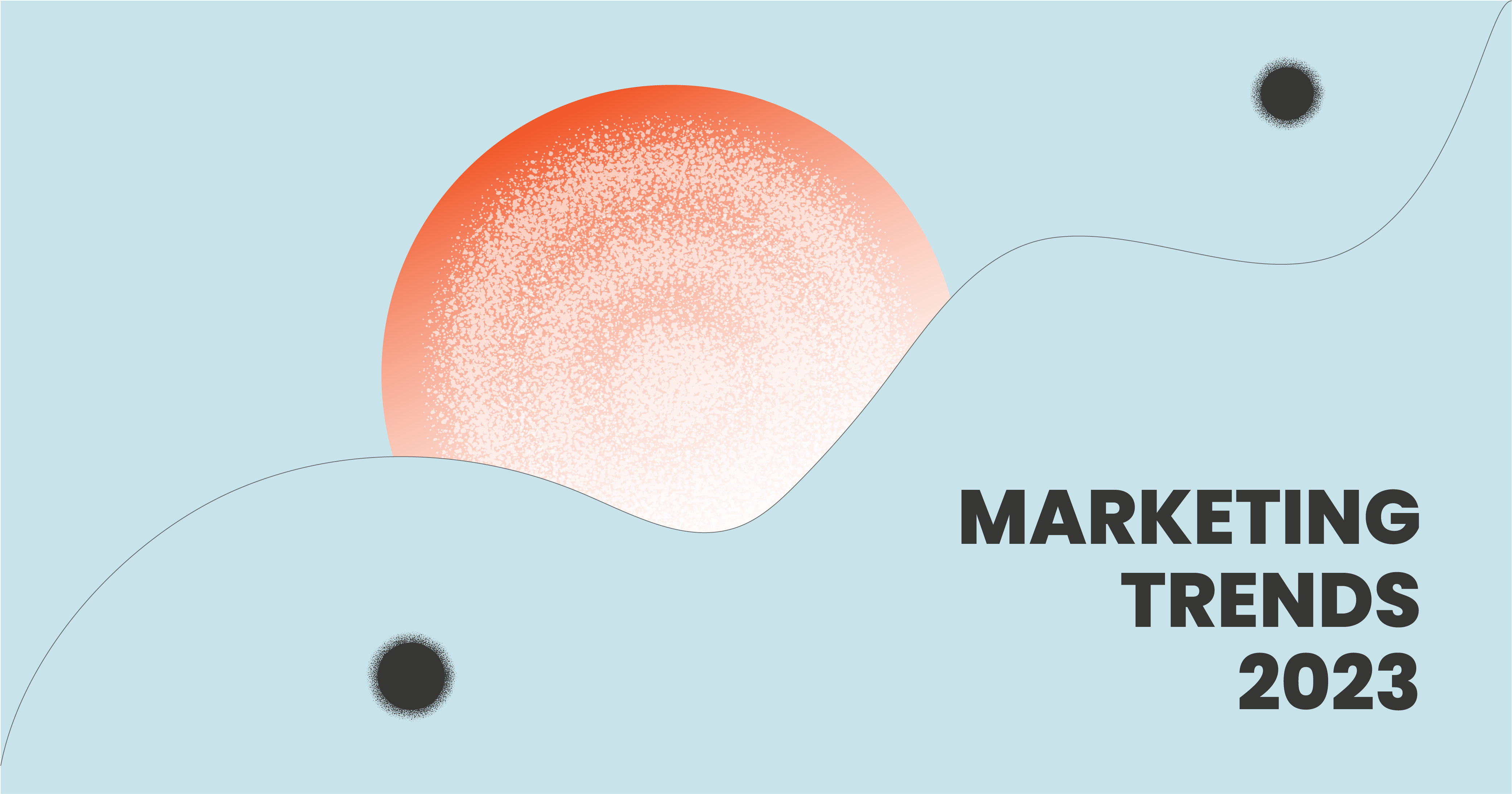 Aileen Wheetly
|
5 Min Read
5 Marketing Trends Poised for Success in 2023
Marketing is a highly dynamic ecosystem whose direction is largely shaped by customer expectations and evolution of technology. Gone are the days when brands could easily get digital mileage through simple paid advertising, getting bloggers to talk about them, or publishing cute videos. Over recent years, there has been a significant shift in marketing, accelerated by the pandemic, to prioritise customer expectations.
As we launch into 2023, we are taking a closer look at the 5 defining trends that have made headlines in 2022 and are expected to amplify and make marketing even more effective this year. Along the way, we will discuss the digital marketing software tools you need to leverage the opportunities created by these trends. Let's get started!
1. Increased Adoption of CPaaS Omnichannel Marketing
A recent study found that 87% of US retail leaders believe omnichannel strategy is "very important" in streamlining customer experience across all channels. In our recent blog, "30 Omnichannel Marketing Statistics You Should Know in 2022," we discuss why omnichannel marketing is a game-changer from a customer's perspective, the benefits it offers, and growth projections.
Going forward, omnichannel marketing is expected to be one of the mainstream highlights, as brands look to leverage benefits such as:
Unified experiences across multiple communication channels – Calls, emails, SMS, website, social media, etc.
Personalization
Increased customer acquisition, satisfaction, and retention
Centralised communication among marketing teams for better service delivery
Driving higher conversions
Reach out to us today to learn how iwinBACK can help you to improve your omnichannel strategy.
2. Automation of Customer Journeys and Internal Marketing Processes
Consumers have highly dynamic digital expectations that change based on what they consume on other platforms daily. Marketing teams need to use equally agile technologies to monitor their behaviours and draw insights that can help customise their experiences swiftly. Automating customer journeys involves monitoring their behaviour right from onboarding and throughout their digital lifecycle, and tweaking communication, promotions, and digital experiences to fit their preferences.
In a fast-changing ecosystem, marketing teams also need to focus on what really matters the most, like creating quality and impactful campaigns, and not the daunting manual work like sending emails.
Luckily, technology continues to make our lives easier and this year, digital marketers are expected to have much smoother workflows as they deliver more organised and relevant engagements to their audiences. Through the iwinBACK platform , marketers are able to gather more customer insights through progressive profiling, lead scoring, and account-based engagements to offer their contacts fulfilling digital experiences.
3. Leveraging Real-Time Customer Data, the New Gold
Data-driven decision making is a great place to start if you're looking to make accurate and impactful business choices. Statistics show that 80% of businesses rely on data for decision-making. However, a study conducted by Dimensional Research for Fivetran points out that lack of real-time data still remains a challenge in most organisations, which makes certain decisions difficult.
Going forward, Gartner predicts 90% of organisations will turn to cloud-based communication platforms in 2023, while IDC estimates that the CPaaS market will cross $17.7 billion by 2024, up from the current $8.73 billion. With real-time data supported by AI and ML analytics, businesses can have more reliable statistics, which help in making more accurate decisions. Besides, in a marketing environment, engaging with customers on a real-time basis helps boost customer satisfaction, hence retention and conversions.
4. More Strategic Email Marketing Campaigns
With more than 330 million emails sent daily, email marketing still remains unbeatable in digital marketing. However, to realise true success, strategy is the ultimate tool. One key strategy is A/B testing, which involves experimenting with two independent contact groups and picking the campaign for the group that records higher results. Beyond that, however, marketing teams are expected to rethink email marketing through:
Using interactive emails
Automating/scheduling emails
Employing hyper-personalization
Using augmented reality or virtual reality
In today's world of content overload, the last thing you want to deliver to your contacts is a generic email. That's why automation is important as it gives marketing teams time to strategize other aspects that make the campaign extra-ordinary.
5. Focus On Corporate Social Responsibility and Brand Reputation
Corporate Social Responsibility (CSR) involves doing what is right, not just for your bottom line but also to drive positive change and earn customer trust. Customers love to engage with brands that have an interest in the welfare of society, such as creating awareness about destructive behaviours, participating in charitable causes, and generally being at the forefront of positive change. Building in communications around how your business is involved in these issues should be part of any brand's advertising strategy in 2023.
Winning in 2023 with The Best Suited Digital Marketing Tools
In a highly digital world, businesses and organisations need to use the most efficient, automated technologies to simplify workflows in a cost-effective way. From creating coordinated customer experiences to automating their journeys to leveraging data insights, marketers are working to improve service delivery in 2023 and beyond. However, at the centre of this is automating all the organisation's touch points and engagements.

At iwinBACK, we support organisations with the marketing automation tools they need to deliver delightful experiences to their customers. Powered by our CPaaS-based iwinBACK platform, we have a range of marketing solutions that help organisations to unify customer experiences, centralise and harmonise communication, leverage real-time data and customer behavioural insights, create automated campaigns for multiple brands and clients, and automate customer journeys. Book a demo with us to learn how we can support your organisation in 2023 and beyond.