30 Omnichannel Marketing Statistics You Should Know in 2022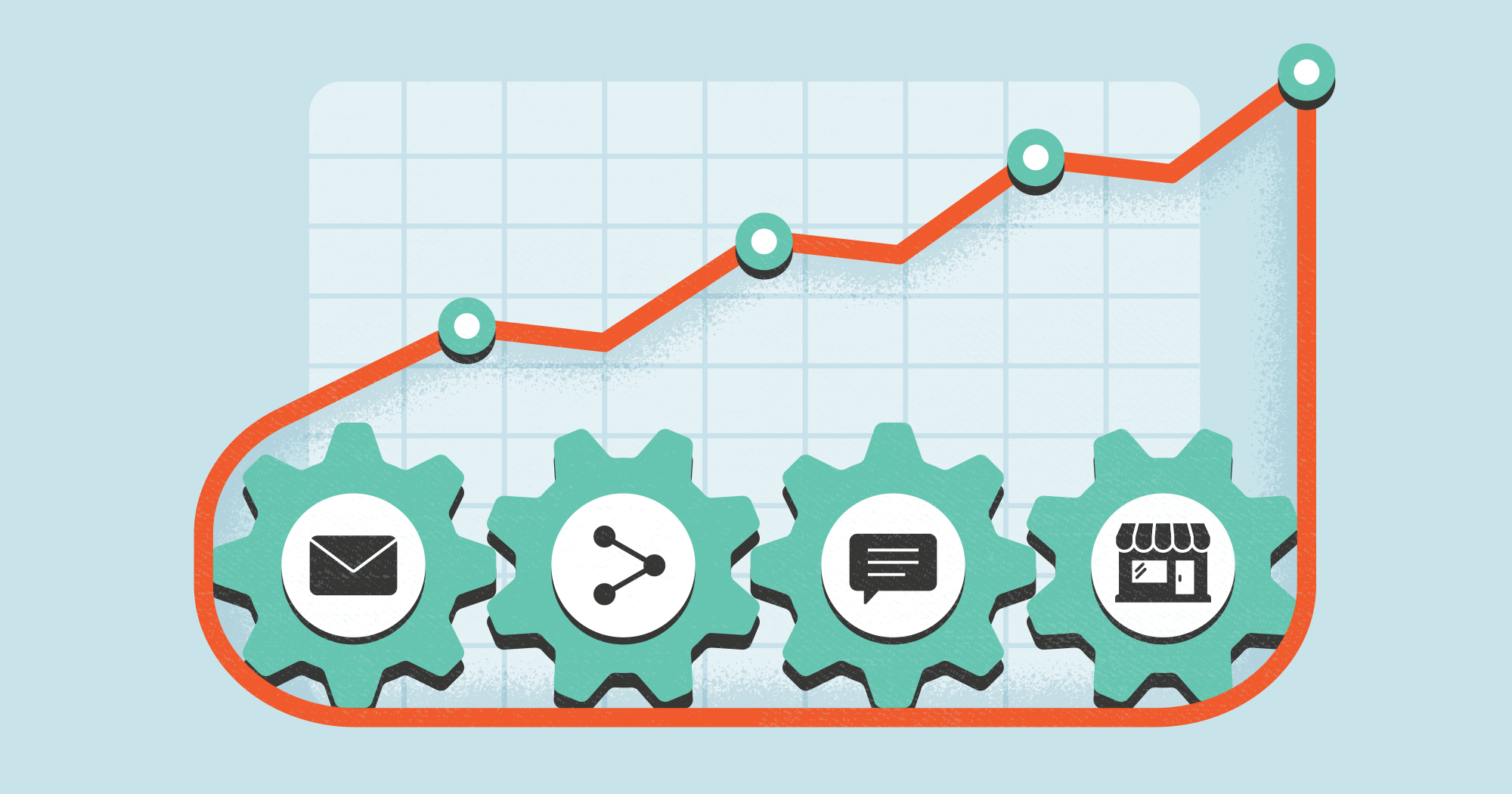 Aileen Wheetly
|
5 Min Read
Blog
Omnichannel
30 Omnichannel Marketing Statistics You Should Know in 2022
30 Omnichannel Marketing Statistics You Should Know in 2022

Omnichannel marketing has been on the radar over the last decade, with customers increasingly showing interest in the need for coordinated experiences across all touchpoints, including digital and in-person. Business owners looking to drive growth are adopting omnichannel technologies to meet those expectations.
In a 2021 study, McKinsey found that omnichannel experience and personalization are prime expectations from modern consumers, and retailers are leveraging them as part of their customer acquisition and retention goals.
In today's blog, we wanted to let data tell the story. We researched and compiled the 30 omnichannel growth statistics you should know in 2022 and organized them into four categories:
Consumer Omnichannel Statistics
Omnichannel Implementation Statistics
Omnichannel Benefits Statistics
Omnichannel Growth Statistics

So let's get started!
Consumer Omnichannel Statistics
A Harvard Business Review found that 73% of customers prefered using multiple channels throughout their shopping journeys. On the other hand, only 7% prefered shopping exclusively online, and the other 20% exclusively in-store.
The Harvard Business Review also found that for every additional channel the business owners used, customers spent more. Online customers spent 10% more, while in-store customers spent an additional 4%.
According to a study by Google, the majority of consumer shopping journeys today are spread across different channels. The study reveals that 85% of consumers begin their shopping journeys in one channel and finish on another.
A 2015 study by IDC shows that omnichannel shoppers have a 30% higher lifetime value compared to those who use only one channel. This implies business owners using omnichannel marketing have a higher chance to drive higher revenue.
More than 35% of customers expect to contact the same customer service representative via whatever convenient channel is at their disposal, a feature that is only supported by omnichannel marketing tools.
27% of customers say they would switch to a different online store if they didn't find what they were looking for, and 21% would hold off on purchasing.
50% of customers expect business owners to offer digital platforms where they can make purchases online and later pick them up in-store.
According to a study conducted by Forrester, 58% of customers have checked online inventories at home before going to a brick-and-mortar store, 38% while on their way to a store, and 34% have checked the products while in a store.

Omnichannel Implementation Statistics

Omnichannel Benefits Statistics

Omnichannel Growth Statistics

Adapt to Today's Omnichannel Marketing Ecosystem with iwinBACK

Today's omnichannel marketing landscape has evolved considerably, and is expected to grow even more in 2022 going forward. As evidenced, the biggest barrier to implementing omnichannel marketing solutions is inadequate resources and technical support. Fortunately, white-label omnichannel communication platforms like iwinBACK allow you to use ready-made tools without having to reinvent the wheel – cutting down the cost and need for technical know-how.
If you would like to chat more about launching an omnichannel marketing strategy and how iwinBACK can help you get started, reach out to us now.