Getting Started with A/B Testing Your Emails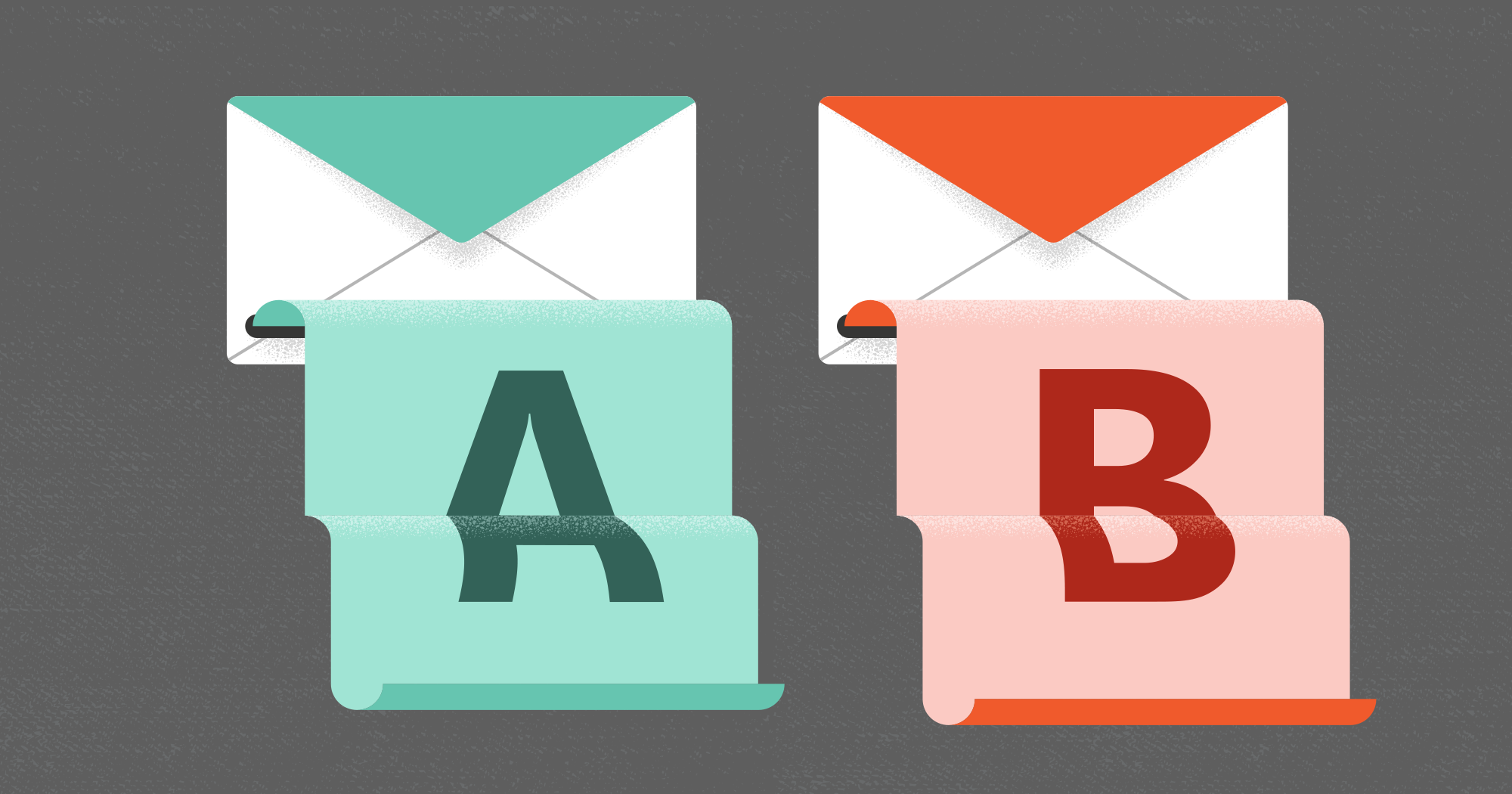 Simone Hodges
|
5 Min Read
Getting Started with A/B Testing Your Emails
In marketing, consistent data-centric experiments are key to understanding evolving customer expectations and making informed business decisions to meet those demands. One of the most effective marketing experiments today, especially in email marketing, is A/B testing. Research by Truelist shows that A/B testing, also known as split testing, is the #1 Conversion Rate Optimization (CRO) method for most marketers. Over 60% of companies are actively using this method and 34% plan to deploy it in their future email marketing campaigns.
A report by QY Research further shows the A/B testing software market has been growing steadily in recent years and is projected to cross $1.08 billion (12.1% yearly growth), up from $485 million in 2018. This raises the questions – what's the reason behind this massive adoption and rapid growth, and more importantly, how can you leverage it in your email marketing campaigns? Want to increase your open and Click-Through-Rates for maximum ROI? Read on for more insights.
A Quick Primer to A/B Testing and How It Works
Have you ever wondered what would happen if you tweaked the current version of your marketing emails, perhaps by adjusting aspects such as the subject line, pre-headers, body copy, CTAs, design, and images? Of course there would be changes to your open and conversion rates, but how to assess and capitalize on the most effective tweaks? This is essentially what the A/B testing process aims to establish, resulting in more effective email marketing campaigns.
In a nutshell, A/B testing involves splitting your contact list into two and tweaking the different aspects of your marketing email to evaluate what catches your customers' attention by evaluating metrics such as open rate and CTR. By understanding what interests them, you can boost your customer acquisition and retention goals, ultimately building a stronger ROI.
What Email Features Should You Test?
In a pool of "Expert Opinions," you want to find what exactly works for your audience and capitalize on that. Otherwise, building your email marketing campaigns based on hypothetical "best practices" can only go so far, especially if you want to stand out from your competitors. Through split testing, you can adjust the following features to understand what your customers prefer.
Subject Line
There is no second chance for a first impression. The subject line is the first aspect that you should focus on in your A/B testing campaign to ensure you capture your audience's interest from first glance. There are various tweaks you can make in your subject lines to boost your open rate, including personalizing the email with your subscriber's name, using relevant emojis, changing the length of your subject lines, changing the wording and content, and more. Different subject lines have proven to work differently based on context and market, so it's useful to confirm what works best with split testing before launching your full email marketing campaign.
Body Copy
A recent study by Microsoft suggests that humans have a shorter attention span than goldfish, which researchers attributed to increased smartphone use around the world. When drafting your email copy, it's important to keep your text as succinct as possible, without sacrificing the intended message. This will help ensure you leave an impact in your reader's mind.
To create greater impact in your body copy, there are several things to determine through A/B testing:
Length of copy – ideally should be as concise as possible
Personalization – personalization in emails increases CTR by 14%
Tone – Being positive in emails has proved to increase conversion rate by 22%

Images and visuals
Should you use plain text or include images and visuals in your email? A 2020 study shows emails that use images have a 4.5% higher CTR compared to text-based emails. Not surprising considering that the human brain processes images 60,000 times faster than plain text.
However, the performance of your email campaign will depend on the images or visuals you use – which is where A/B testing campaigns are useful. Run a test for the different selected images to determine what might have higher CTR, or use different templates for your email to determine which one your audience responds to more positively.
Delivery Date & Time
There's no right or wrong answer as to when you should email your prospects. There are, however, two routes you can take in pursuit of the more effective time for high open and click-through rates. Either by following existing statistics or launching your own A/B testing campaign to gather more insights.
If you choose to go by existing stats, you might want to consider GetResponse research, which evaluated 300 million emails and found that Tuesday is the most common day when most companies send emails, and it also records high open and click-through rates.
However, it's advisable to evaluate what works best for your audience by running an A/B testing campaign to determine:
The best day of the week
The most effective time of day for open and click-through rate
Strategic day and time for optimal conversions

Layout and CTA placement
Layout involves how you organize the different blocks of text and images in your email to ensure it has a logical flow for the best results. For instance, if you want to know whether to use a single-column or multiple-column email layout, split testing can help establish what garners higher CTR before launching the main campaign.
On the other hand, where you place a CTA is as important as the CTA itself. You need to place it exactly where people are accustomed to – at the end, or if you are promoting a product, the CTA should be placed just below it. Split testing helps determine what works best with your audience so you can experience higher CTR and conversions.
Get Started With A/B Testing for Emails Using iwinBACK
As you can see, there are multiple ways to leverage A/B testing in order to determine what works best for your target audience and ensure you realize high open and click-through rates while boosting conversion rates in your email marketing campaigns.
However, it all starts by selecting the right split testing tool to provide you with the different metrics and statistics to evaluate your performance. At iwinBACK, we have this tool integrated into our cloud-based CPaaS omnichannel marketing platform, with all the capabilities to help you realize your email marketing goals. Book a demo with our team today to learn how our platform can support your marketing goals.

Resources
https://www.sendx.io/blog/email-ab-test
https://zapier.com/blog/ab-testing-email-marketing/
https://help.campaignmonitor.com/ab-test-your-email-campaigns
https://neilpatel.com/blog/ab-testing-email-campaigns/
https://www.mailerlite.com/ultimate-guide-to-email-marketing/ab-testing