Reduce Your Marketing Costs By Reactivating Customers!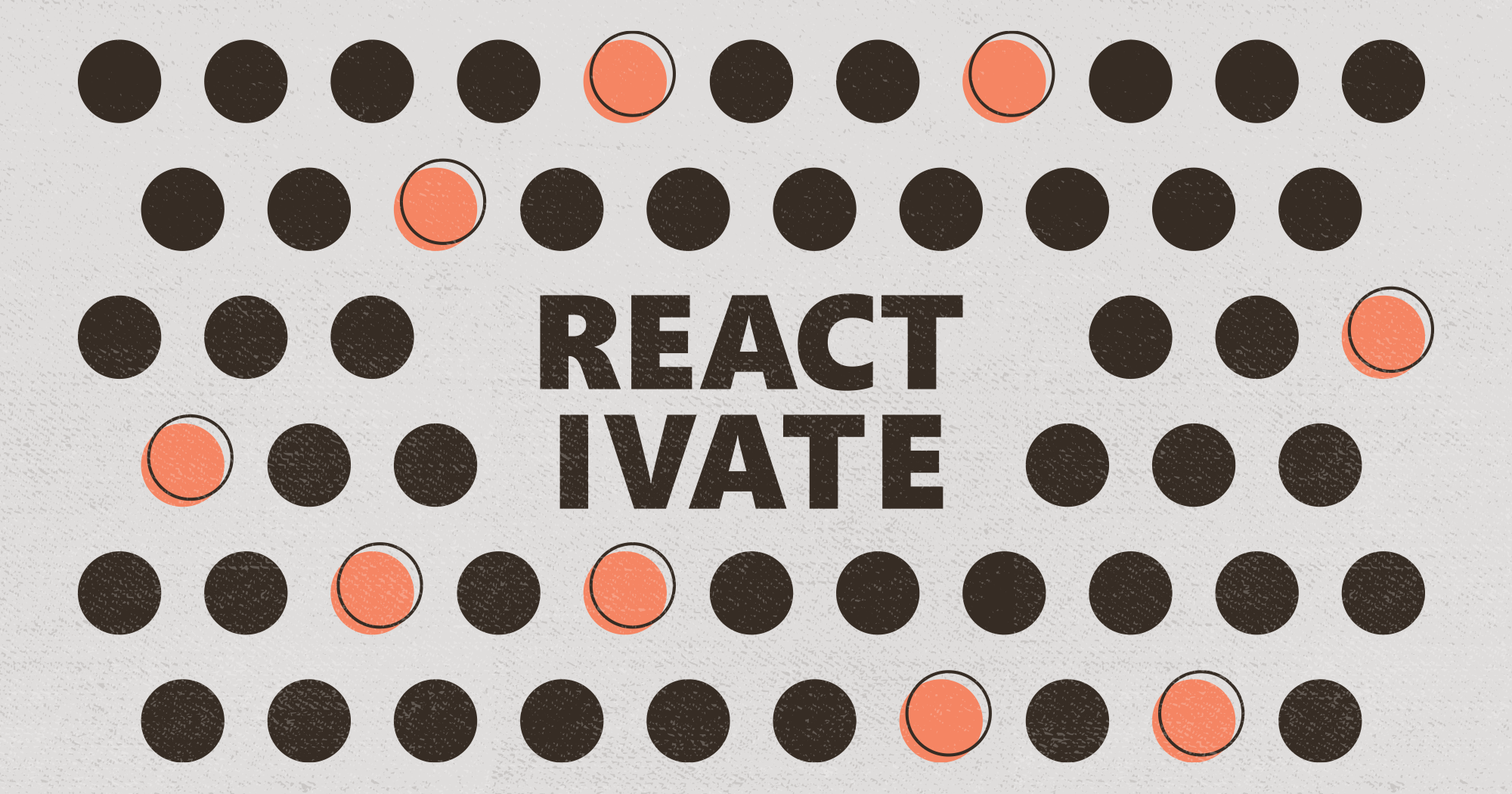 Greg Leonard
|
6 Min Read
Reduce Your Marketing Costs By Reactivating Customers!

Acquiring customers is essential. However, it's just as necessary to keep these customers engaged. With so many identical competitors on the market, customers have a wide array of similar products and services to choose from. As such, most companies inevitably have customer churn, whereby customers stop their relationship with a given company.

Not all hope is lost, though; businesses can easily regain customers' interest and turn them back into active, converting customers using powerful customer reactivation campaigns. What's more, these campaigns often generate more revenue than any other lead generation campaign!

To help you get started with reactivating customers, this article will provide you with the basics of customer reactivation. It will highlight what a customer reactivation campaign is, why it's essential, and offer you eight actionable tips on what you can do to win back lapsed customers.

What Is a Customer Reactivation Campaign?

A customer reactivation campaign uses multiple cross-channel touchpoints to re-engage lost customers. These touchpoints retarget customers who have previously purchased your products but have since stopped engaging with your brand.

Effective customer reactivation campaigns are comprehensive and all-encompassing, integrating customers' needs and pain points in a personalized and accessible way. Therefore, these communications are paramount to reminding lost customers of your offerings and the value you provide.

Why Should You Reactivate Customers?

Customer reactivation campaigns are a great way to grow and retain your customer base. Additionally, reactivating customers can provide your company with three primary benefits:

More Engagement
Reactivating customers is very powerful, as retargeting lapsed customers can yield more positive effects than targeting new ones. According to Marketing Metrics, customer reactivation campaigns have a 20-40% chance of winning back lost customers, while there's only a 5-20% chance of turning prospects into paying customers.

Cost-Effective
Reactivating customers also entails low costs and higher profits. It's 5x cheaper to win back lapsed customers than it is to attain new ones. Additionally, a 5% increase in your customer retention rate can yield an ROI of up to 95%. These findings showcase how reactivating customers can have a positive financial impact on your business.

Improved Customer Relationships
Customer reactivation campaigns give you insight into what your lapsed customers think and feel. Asking for lost customers' feedback can help you understand how you can better fulfill customers' needs and decrease customer churn.

What Your Customer Reactivation Campaign Needs

You can integrate various customer reactivation strategies into your campaigns, enabling versatile ways of reconnecting with customers. Below, we list the top eight ways to reactivate customers.

1. Ask For Feedback

Lapsed customers have a reason for wanting to end their relationship with you. While it's not always pleasant to hear how you've disappointed your customers, you need to know why certain customers have stopped engaging with you. Asking for customer feedback (and implementing this feedback) can help you improve your customers' purchasing experience. Moreover, it makes customers feel heard and valued as you demonstrate a customer-first approach that builds trust. This trust can re-establish the necessary base for fruitful relationships with customers.

2. Personalize Your Outreaches

A solid way to lure lost customers into re-engaging with your brand is through personalized outreaches. Statistics show that:
There are various ways to personalize your customer reactivation campaigns. For example, you can craft personalized landing pages (based on visitors' names, job titles, devices), use trigger-based winback campaigns, or send customized emails.

3. Use Retargeting Ads

Retargeting ads can be a great way to reconnect with lost customers and turn them into active, converting customers once again. These ads are 76% more likely to be clicked on than regular ads and 50-60% more likely to generate conversions.

To create persuasive retargeting ads, you must base your communications on churned customers' past purchases, behaviours, and interactions. Doing so increases the likelihood of new sales, as 91% of consumers are likely to buy from companies that provide relevant offers and recommendations. Besides using personalized communications, consider advertising content or events you think customers might like. Suitable suggestions can entice customers to reconsider you as a valuable brand worth purchasing from.

4. Send SMS Messages

SMS messages are a great way to regain (and retain) customers. As a popular communication channel –– with 6 in 10 people reading their SMS messages within 5 minutes of receiving them –– SMS is a viable and convenient communication channel. As a medium that allows customers to receive marketing messages wherever they may be, you can easily use SMS messages to capture lapsed customers' attention.

5. Incentivize Using Special Offers

It's no secret that customers like to be delighted with special offers or discounts –– especially if they've purchased from you before.

Including an incentive in your customer reactivation campaign is particularly powerful if you've lost touch with customers for price reasons. If previous customers were interested in your brand (but pricing was their only issue), you can quickly regain their interest using discounts, loyalty programs, and special sales.
6. Perfect Your Reactivation Emails

Reactivation emails can boost the efficacy of your reactivation efforts exponentially, making them a crucial addition to your campaign. You can use reactivation emails to nudge customers into re-establishing a relationship with you. A study reveals that 45% of subscribers who receive a reactivation email are highly likely to open your emails in the future.

When developing an email-based customer reactivation campaign, it's essential to deliver a series of well-timed emails. It's best to send these emails using email automation tools, which allow you to send the right emails, to the right customers, at the optimal time. One email sequence may include the following three emails:
Email #1: The first email addresses that you've noticed a customer's absence. This email often incorporates small nudges to entice these customers back. These nudges may detail new collections, report exciting company news, or recommend popular products.
Email #2: In the second email, the nudges turn into compelling incentives, including free shipping, discounts, or freebies. Such incentives increase the likelihood that customers will re-engage with your brand.
Email #3: The final "last chance" email re-emphasizes the incentives mentioned in the previous email. You can further cushion these incentives with psychological techniques (e.g., fear of missing out, a sense of urgency) to increase the email's effectiveness.
7. Use an Omnichannel Approach

It's likely the case that a single marketing channel is not enough to capture the attention of lapsed customers. These customers often need multiple, highly-coordinated customer reactivation campaigns to re-engage with your company. Creating a customer reactivation campaign using channels that customers have previously consented to can increase the likelihood of customers encountering your messages.

8. Use Automation

Automation is essential to your customer reactivation campaign. It can save you time and resources while allowing you to leverage scalability. Using automation tools, you can easily target (and segment) lapsed customers, contacting them at specific times on channels that are most likely to spark their interest.

Takeaway

It's not always easy to keep your customers fully engaged with your brand. However, you can successfully re-engage lapsed customers and cement long-lasting relationships using multichannel reactivation campaigns.

At iwinBACK, we strive to make the customer reactivation process as smooth as possible. Using our omnichannel marketing automation tools, you can easily combine channels such as SMS, email, and phone calls to help create a seamless customer reactivation campaign. Schedule a demo today to kickstart your campaign!