The Basics of SMS Marketing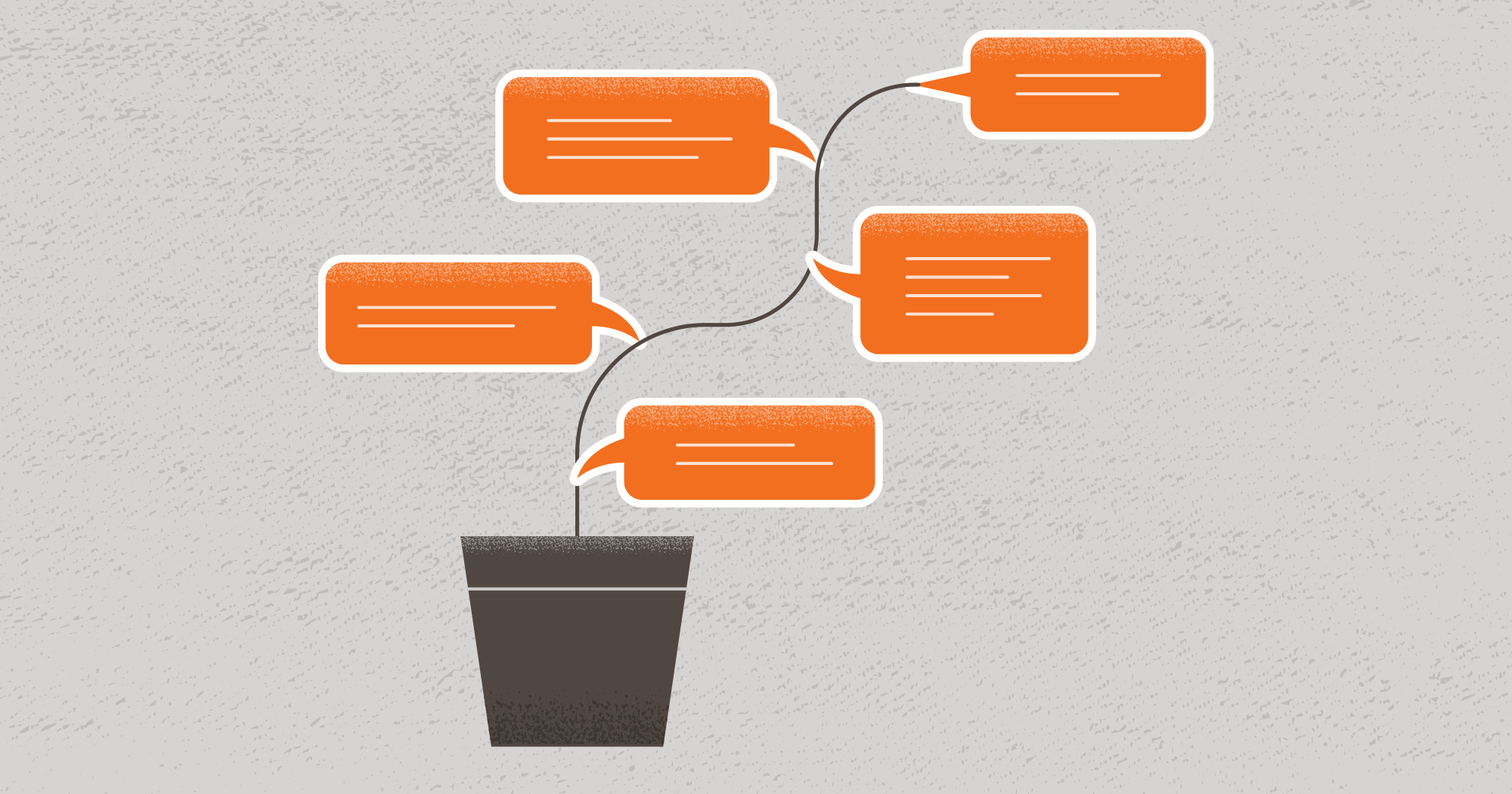 Iris Perry
|
6.5 Min Read
The Basics of SMS Marketing

You should seek to connect with customers on channels they are most acquainted with. Doing so expands your communication's reach, increasing the likelihood that customers will engage with your messages. With more than 7 billion people worldwide owning mobile phones—and a large percentage of these increasingly glued to their devices—SMS marketing is becoming necessary for businesses looking to capture the attention of customers on the go.

What Is SMS Marketing?

SMS marketing (or text marketing) involves sending permission-based text messages to customers who've subscribed to your SMS text programs. While these text messages are capped at 160 characters per text message, they can be very versatile. For example, you can use SMS messages to deliver promotional information or time-sensitive announcements.

Is SMS Marketing Effective?

Despite naysayers' opinions, SMS marketing is still a very effective marketing medium. As a direct communication channel, customers rely on SMS messages to keep in touch with their close ones. Since the pandemic, their reliance on SMS messages has only grown, with many left horrified by their devices' weekly screen time reports. Fortunately for businesses, this increase in mobile usage establishes text messages as an advantageous marketing channel.

The Benefits of SMS Marketing

As a channel that strikes the perfect balance between effort, outcomes, and budget, SMS marketing is bound to yield favourable results for your business—particularly if you have dedicated marketing automation tools in place.

Affordability
Text marketing is a very inexpensive marketing practice. It's among the most cost-effective mediums, particularly when compared to more traditional marketing methods. Moreover, it's relatively economical compared to newer channels, such as social media. Unlike highly competitive social media ads, text marketing is an easy way to capture customers' undivided attention.

Rapid Delivery
As mentioned earlier, most customers spend a lot of time on their mobile devices. A recent report revealed that consumers spend upwards of 4 hours on their phones daily, a figure that is up by 30% compared to two years ago. Given this upward trend in mobile phone usage, text marketing offers a near guarantee that you're able to connect with customers promptly. A report by EZTexting revealed that 90% of SMS messages are read within the first 3 minutes of delivery. This makes text marketing the perfect channel to convey last-minute offers, announcements, and event reminders.

High Open Rates
SMS messages have the highest open rates compared to any other marketing platform, with text message open rates sitting at an impressive 98%. Customers' willingness to open SMS messages is due to SMS messages' trustworthiness. As SMS spam rates are meagre (2.8%), you can expect your marketing text messages to be welcomed with open arms. That is, of course, as long as your customers have previously consented to your marketing messages.

Types of SMS Messages

Depending on your text message marketing goals, there are several types of SMS messages you can choose from. The three main types include one-way, two-way, and conversational SMS messages.

One-way
One-way SMS messages allow you to send unidirectional messages directly to your clients. These messages render your customers unable to message you back. Given these limitations, one-way messages are most suitable for sending booking confirmations, purchase summaries, and other such texts that don't require customers' responses.

Two-way
Two-way SMS messages allow customers to respond to your texts, but they're limited to specific preset responses. These types of messages are appropriate when customers want to enter giveaways or confirm appointments. In such cases, customers only need to use certain words to respond (e.g., Please confirm with 'YES.')

Conversational
Conversational SMS messages allow clients to respond to your SMS messages without limitations, facilitating open and fluid conversations between you and your customers.

Your 4-Step Guide to SMS Marketing
Now that you have a basic understanding of text message marketing, we can look at the four steps you can take to build a compelling text marketing strategy.

Step 1: Establish Your Goals
Like any other marketing channel, a successful SMS plan needs concrete goals. These goals should align with your overarching marketing and business objectives while simultaneously tending to customers' expectations. To ensure your goals are in complete alignment with your customers and company, you first need a clear picture of your customers—one accounting for factors such as demographics, psychographics, and social characteristics. Once you can pinpoint who your customers are, remind yourself of your primary marketing and business goals. Using these as building blocks, you can select appropriate SMS marketing goals. These should be clear, SMART (Specific, Measurable, Action-oriented, Realistic, and Time-specific), and aligned with the broader business vision.

Step 2: Grow Your SMS Subscribers
After selecting your SMS marketing goals, you need to expand your SMS subscriber list. Your SMS subscribers refer to the leads and customers who've agreed to receive text messages from you. This step is paramount to an effective SMS strategy; without a healthy SMS subscriber base, your text messages may generate poor engagement levels, subpar conversion rates, and an underwhelming ROI.

One way to cultivate a healthy SMS subscriber base is to target your most promising (prospective) customers. This involves advertising your SMS messages to those who have previously shown an interest in your company or products. Some methods of promoting your text message marketing include displaying CTAs on your website, revealing a giveaway that requires participants to join your SMS subscriber list, and placing scannable QR codes in-store.

Yet, just as important as receiving customers' consent is allowing them to unsubscribe from your SMS messages. This reduces the risk of you breaching data protection laws. To better understand the data regulations that apply to you, you should become familiar with the data laws in your jurisdiction.

Step 3: Send Compelling Messages
After securing a comprehensive SMS subscriber list, you can send targeted text messages to your subscribers. Depending on your subscribers' previous purchases, interactions, and relationships with your brand, you can personalize your SMS messages in various ways. For example, you can tailor your SMS message's language, expressions, and content to engage with multiple customer segments.

Regardless of the type of SMS messages you send, you should avoid certain SMS marketing mistakes at all costs. These include crafting long-winded messages and sending text messages at inappropriate times.

Step 4: Measure Your SMS Success
Consistently improving your text message marketing strategy is nearly impossible without tracking your SMS marketing outcomes. As such, measuring and analyzing your text marketing is vital to the effectiveness of your SMS campaigns.

Based on your SMS goals, you can track specific metrics and KPIs to stay on top of your customer interactions. For example, if your goal is to maintain high customer retention levels, you can watch your unsubscribe rate. This metric reveals the percentage of SMS subscribers that unsubscribe from your SMS messages upon receiving your texts.

Another one of your goals may be to keep customers engaged. In this case, you may want to keep an eye out for your SMS interaction rate. This metric displays how customers engage with your SMS messages (in terms of clicks, responses...etc.). Accounting for these metrics—and implementing their insights—can uplevel your SMS marketing strategy and help you learn more about your customers.

To Sum It Up…

SMS marketing has taken (and will continue to take) businesses by storm. Text message marketing provides flexibility, ease of use, accessibility, reach, and engagement. These benefits establish text marketing as a channel from which all companies can benefit.

If you haven't yet tried communicating with customers using text messages, you have to give it a go. With a scalable SMS strategy attuned to your marketing goals, you can connect with customers wherever they are. Contact us to see how iwinBACK makes sending, tracking, and testing your SMS messages a breeze!