How Does Omnichannel Marketing Work in FinTech?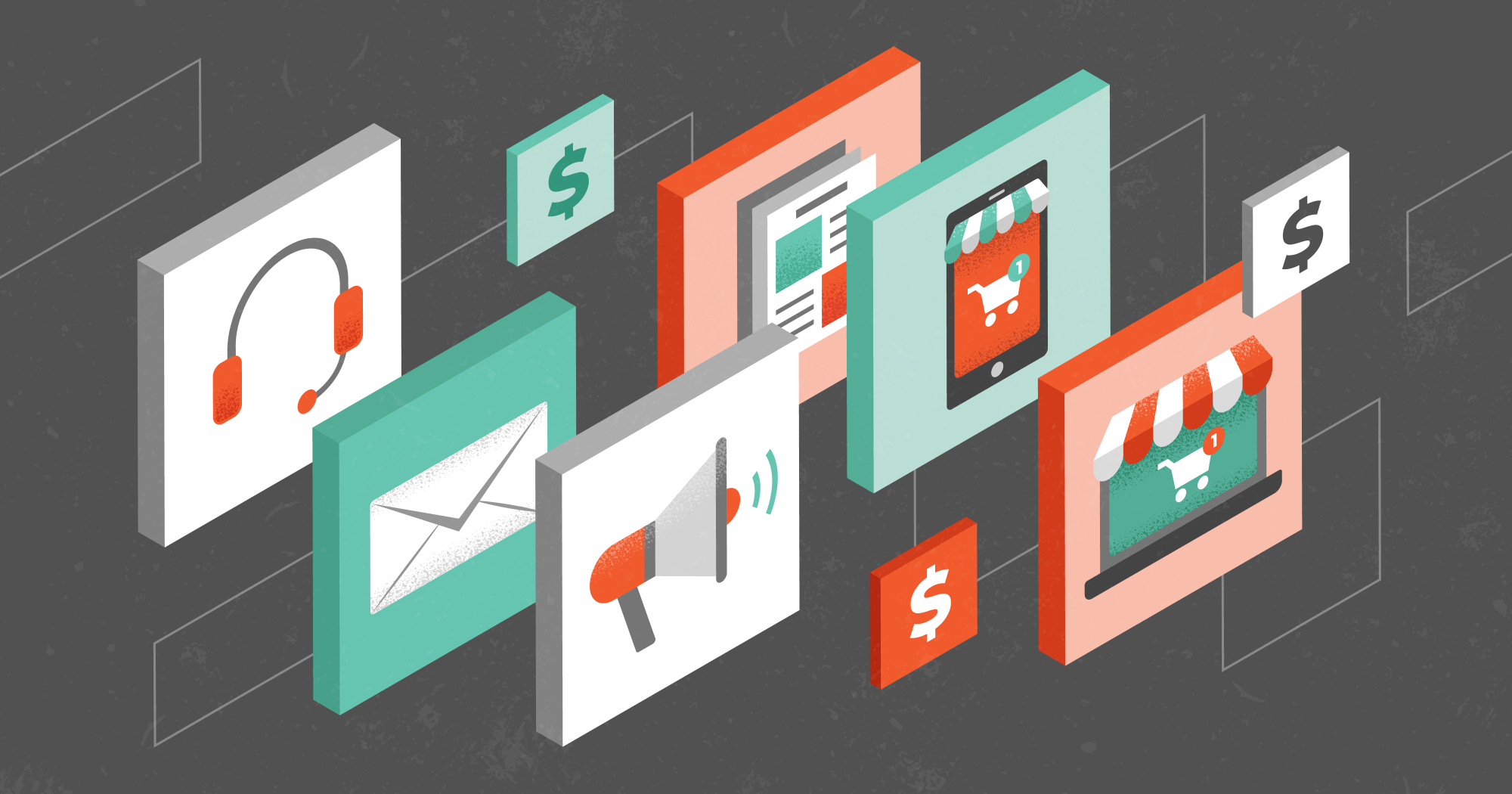 Aileen Wheetly
|
6 Min Read
How Does Omnichannel Marketing Work in FinTech?
While omnichannel marketing in digital finance has been on the rise in the last couple of years, significant growth has been witnessed since the onset of the pandemic as more people switch to digital channels to manage their transactions and bank conveniently. Over a span of two years (2020-2021), customers using FinTech increased from 58% to 88%, and these metrics have continued to increase ever since. As a result, more financial institutions are turning to omnichannel solutions to personalize their customer experience, streamline onboarding, ensure coordinated experiences across different touchpoints, and so much more!

From a marketing perspective, omnichannel plays a major role in customer acquisition, retention, managing analytics, and allows institutions to gather insights about their customers across various channels such as mobile apps, web portals, and social media. In this blog, we wanted to share deeper thoughts about omnichannel marketing and how implementing it as a financial institution can help you achieve your marketing goals.

A Quick Primer to Omnichannel Marketing in FinTech
An omnichannel marketing strategy aims to provide customers with unified experiences while helping marketing teams generate relevant and appropriate information to enhance decision-making. It's about providing an experience that makes customers feel valued and getting the most from their engagements. And one of the ways is by incorporating all your sales channels into one powerful integrated platform that enables you to reach consumers where they are – online or offline, conveniently and at any time.

It is more than just having a storefront; it's about creating relationships with your customers. It's about making it easy for them to find and buy what they want. It's about providing them with the right experience at all stages of the buying cycle – from beginning to end – so that they come back again and again.

Omnichannel Marketing for Financial Institutions

Customers expect to be able to access their financial institution anywhere, anytime, and on any device. They want to receive personalized experiences that meet their needs while at the same time being able to use the information they need to make informed decisions. According to research, financial institutions using omnichannel marketing retain up to 90% of their customers compared to those using multichannel.

So what does omnichannel offering in FinTech offer to financial institutions?

Seamless Onboarding
First impression has no second chance. When onboarding new customers, you don't want them to have a bad experience. Whether through a mobile app, website, call, or in-person, you need to make sure they feel truly valued. To offer seamless onboarding, financial institutions must ensure that customers can easily access and use the services on their mobile devices, desktops, tablets, or any other device.

A good example is providing a mobile app that works seamlessly with the bank website and allows customers to check balances, transfer funds between accounts, or even pay bills directly from their phones. A seamless experience like this will ensure customers feel comfortable with your product from the beginning of their relationship with you.

Personalized Customer Experiences
A recent study showed that 75% of customers gravitate towards brands that offer them personalized experiences on digital platforms. As most financial institutions today have moved from branches to digital, they need to equally adapt to the dynamics to ensure they meet the digital expectations set by other industries like entertainment and eCommerce. One of the ways is to ensure all channels are aligned to their brand differentiators for consistency and authenticity.

Adopting solutions that help them offer customer-centric digital experiences is important in driving more customer loyalty. For example, if a customer wants to pay utility bills online, they can use the same account as other financial transactions. This will enable them to receive and manage payments conveniently on one platform.

Better customer engagement
Financial institutions can build an omnichannel customer experience by using the web, mobile, social media, and other forms of digital marketing to deliver content and services directly to customers' hands. These channels create an ecosystem where information is shared between various touchpoints in the customer buying journey.

Similarly, through omnichannel marketing, financial institutions can engage with loyal buyers on multiple platforms. For example, they can choose different ways to contact you as a financial institution depending on their preferences or needs. You can send them SMS messages, call them on their mobile phones or send them emails through email addresses and meet their expectations.

This way, they will receive information about your offers more conveniently. You will also be able to respond to their complaints quickly and effectively.

Coordination of Multiple Sales Channels
In this digital era, consumers are increasingly looking for products and services that can be delivered via multiple channels. For example, consumers may want to buy a product or service online, through a mobile application, or in-store. To meet this demand, financial institutions have been integrating their customer engagement channels into one platform for convenient management. With this, they are able to understand their customer needs and preferences, which is vital when developing marketing strategies.

Additionally, through omnichannel marketing, financial institutions can coordinate multiple sales channels, such as online banking, mobile apps, telephone banking, ATMs, and branches. A typical example of such platforms is iwinBACK, an omnichannel solution that marketing teams use to coordinate their multiple sales channels.

Seamless Transition Between Physical and Digital Spaces
Omnichannel marketing for financial institutions provides customers with the best possible experience regardless of their device or channel. It helps them make decisions that lead to more profitable interactions. This strategy aims to deliver a seamless transition between physical and digital spaces so that customers can interact with your brand across all channels.

By providing customers with a single, unified experience across all channels, you get to understand the needs of your customers and their journey toward making a purchase decision. You are able to connect with them at a personal level, which will increase your conversion rate over time.

Reduce Customer Acquisition Costs
Omnichannel marketing helps FIs reduce customer acquisition costs by allowing them to reach out to new customers regardless of where they're located or what device they're using. The more channels banks use to talk with potential customers, the more they lower the cost per lead.

Similarly, with omnichannel marketing campaigns, FIs can send targeted messages based on customer behavior — location, age group, or even transactional history — instead of relying solely on traditional advertising channels like print or television commercials. This allows them to reach more prospects with fewer resources and lower budgets.

Omnichannel Marketing is the Way
Today, 90% of consumers look for a coordinated experience every time they engage with their service providers. Unfortunately, financial institutions have challenges meeting this need because most of them use the multiple channels independently. However, there is a FinTech solution that can help them overcome the hassle, and that is omnichannel marketing. At iwinBACK, we have an omnichannel solution that you can integrate with your business to level up your financial offerings. Book a demo with us to learn more.
Sources:
ttps://www.radicasys.com/blog/omni-channel-marketing-powers-customer-engagement-for-banks-and-financial-institutions-post-covid/ https://www.moengage.com/blog/omnichannel-marketing/ https://ffnews.com/newsarticle/omnichannel-marketing-for-financial-institutions/ https://www.digipay.guru/blog/omnichannel-banking/