5 Email Follow-up Strategies To Use Right Now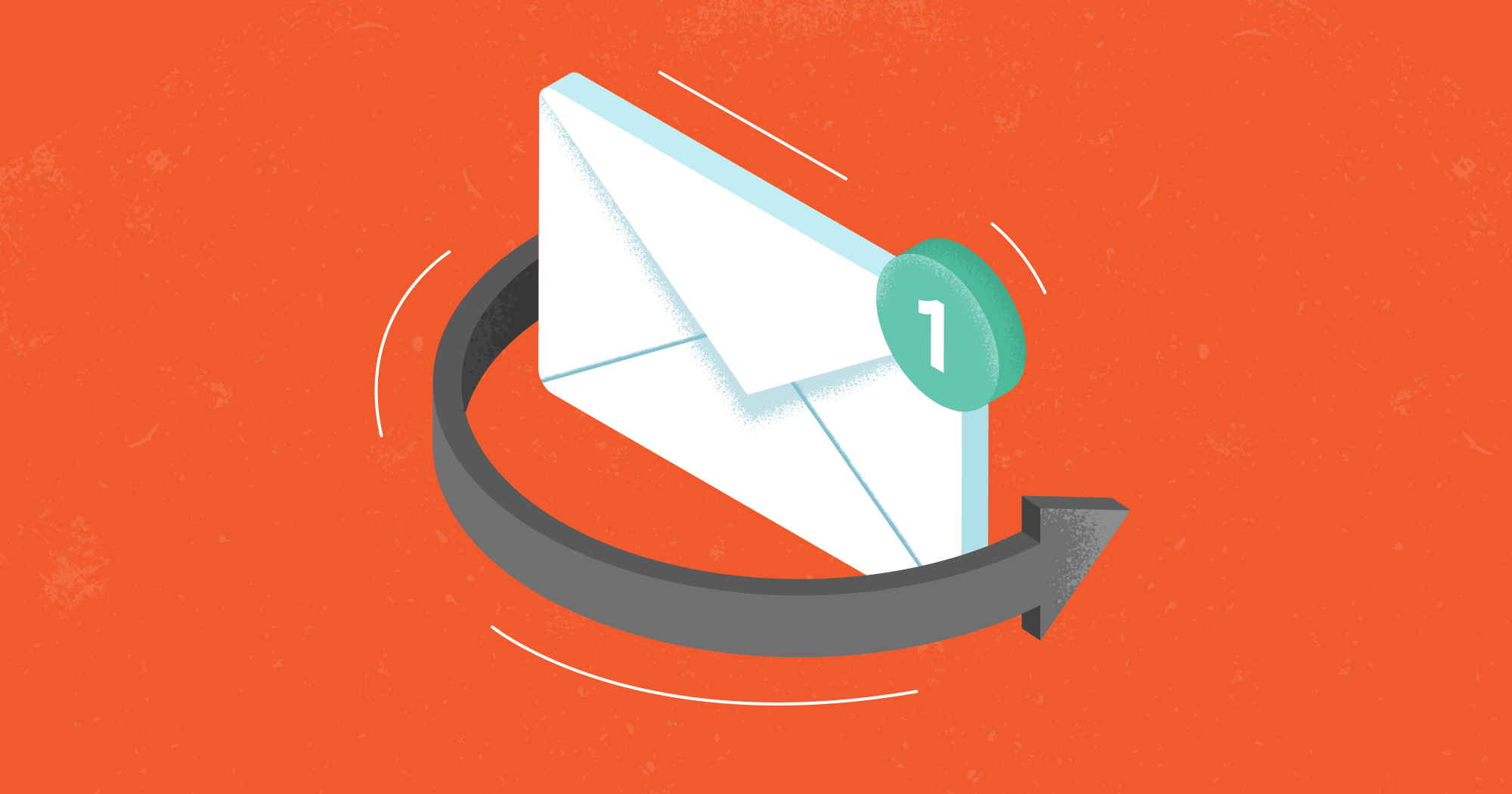 Aileen Wheetly
|
5 Min Read
5 Email Follow-up Strategies To Use Right Now

Executing an effective email marketing campaign requires a well-defined course of action for it to actually materialize. Most marketers, unfortunately, assume the first email should drive results even when statistics show that 60% of customers say "NO" four times before saying "YES". That alone presents a challenge, not to mention the work involved in ensuring that subsequent follow-up emails are effective enough to make the right connection and ultimately drive conversions. This partly explains why only 3% of businesses carry out email follow-up campaigns.
So what's the recipe for follow up emails to minimize rejection, unsubscription rates, and to prevent them from being pushed to the block list? That's what we wanted to explore in today's blog by discussing the 5 email follow-up strategies every marketing team needs.
Let's jump in!
Draft a Snappy, Clever Subject Line

"How to write a subject line" comes first in every discussion about email marketing – whether sending newsletters, promotional emails, retention emails, or follow-up emails! Being the defining words about the context of your email, you should ask yourself if it will pique their interest enough to open and read the email.
According to Harvard Business Review, 47% of recipients discard emails because of uninteresting subject lines, while a contrasting study shows that 33% open emails because of catchy subject lines. Give the subject line more thought to ensure it's precise, intriguing, and relevant to improve your open rate. If possible, personalize them as well to draw more attention.
In addition, avoid spam-triggering words like 100% free, buy now, instant, make money, and many more, as detailed by Hubspot. Spam-triggering words on the subject line can be detrimental to your email deliverability, so you need to ensure it's intelligently crafted to increase the quality of your email follow-up campaign.
Deliver Valuable Content

One of the biggest threats to most email follow-up campaigns is lack of value. It's perhaps the main reason why most prospects don't bother to read, let alone respond. Just like you wouldn't want to waste time on generic emails, your contacts are busy with what adds value to them, so you must strive to connect with them from those lines, or your strategy is bound to fail. After all, the whole "catching up" and "touching base" strategies don't work in this day and age.
And this resonates with what the popular Belarusian-American entrepreneur, Gary Vee, says, "Give value. Give value. Give value. And then ask for business."
Among the best ways to upscale your emails with quality content include sharing relevant reading resources such as:
Case studies
Blog posts
Whitepapers
Press Releases
Webinars
Customer testimonials
eBooks
How to guides

The bottom line is – plan your email follow-up strategy ahead of time and make sure the content is an asset worth their time. With that, building a connection becomes easy as you could ask for their opinions, pain points, and perhaps upgrades they'd like to see in your offerings.
Automate Your Email Follow-up Strategy

In the age of automation, the last thing you want to think about is executing all follow-up emails manually, especially if you have an extensive contact list. That would not only be time-consuming and monotonous but also ineffective in the long run.
The beauty of using automation tools like iwinBACK for your email marketing campaigns and follow-up emails is because of capabilities such as:
1. Personalization
Studies have shown personalization in email marketing can improve open rates and increase revenues by up to 760%. It could involve segmenting emails based on name, gender, age, location, time, purchase history, browsing behavior, and so much more based on your prospects' data.
2. Scheduling
Using automation software, you can plan your email follow-up strategy end-to-end and schedule it to run for a select number of days without manual intervention. That helps you focus more on value-based strategies like the content going out rather than how or when it should.
3. Inbox warm-up
In any email marketing campaign, inbox warm-up is important as it helps build your sending capacity to prospects without the risk of being reported as spam, which ultimately helps boost your email deliverability.
4. Analytics
Email marketing tools help track your email follow-up strategy from one step to another, documenting metrics such as open rate, CTR, conversion rate, and so much more.
5. A/B Testing
As the name suggests, A/B testing or split testing allows you to send a variation of follow-up emails to two segments of your subscribers to find which of the two garners more results so you can focus on that.
Have Well-defined Goals and Actionable Steps

Planning is paramount, not just in executing email follow-up strategies but across all digital marketing channels. Planning involves coming up with the main objectives and actionable steps that will help achieve the main objective. When reaching out for the first time, your reason should come out clearly to help build a solid connection which is the foundation of subsequent emails. When following up, ensure you have strategic actions that you wish to engage the prospect with, for instance:
Engage them in reading a blog or listening to a podcast
Schedule a meeting or demo of your product or service
Gather information or opinions

Know Your Audience, Tune Your UX

Part of your long-term goals when running an email follow-up campaign should be understanding prospects in your industry, their likes and dislikes, and striving to meet their expectations. In an already crowded space, you want to find a differentiator that makes your voice stand out – from the wording to your email designs. Put yourself in their shoes and forget what experts advise on what you should or must do, for instance, how frequently you should send emails. Leverage marketing data to understand your space and build from there!
Use iwinBACK To Accelerate Your Email Marketing Campaign

One of the key pillars of executing a successful email follow-up strategy is using automation tools to streamline processes and focus on value-based engagements. iwinBACK provides you with all the functionalities you need, from personalization and email scheduling to email warm-up, A/B testing, deliverability, data analytics, and more. If you would like to know more, reach out to us now to discuss your business goals with one of our marketing experts.