Omnichannel Marketing: Definition + Guide + Examples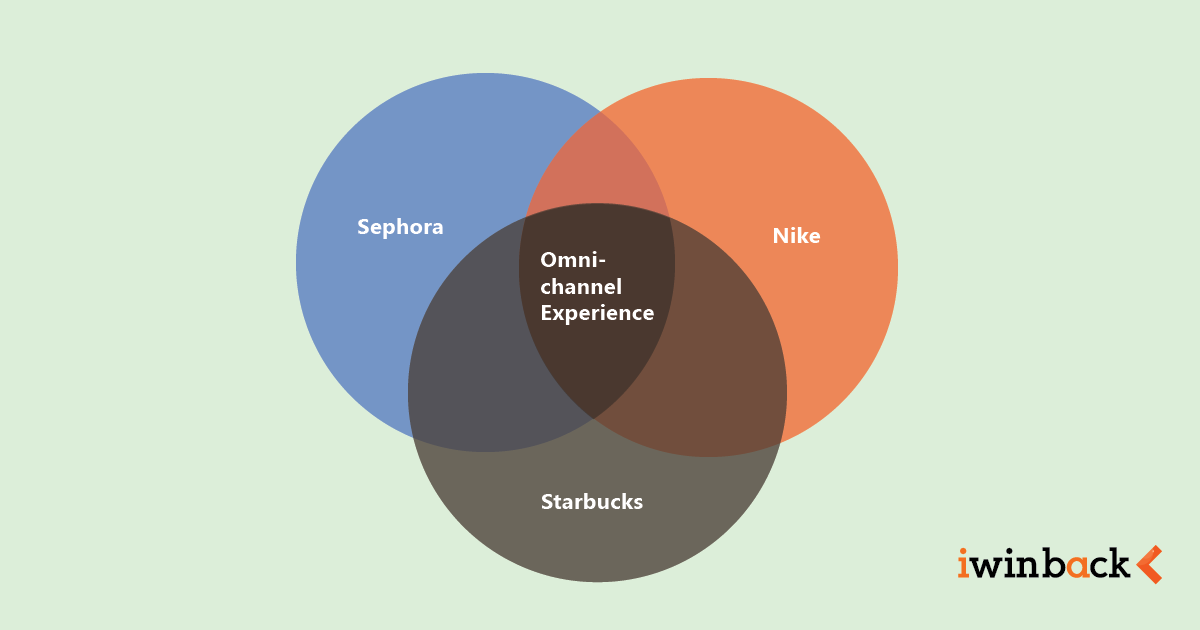 Aileen Wheetly
|
5.5 Min Read
Omnichannel Marketing: Definition + Guide + Examples

Marketers who rely on a few online marketing channels may yield unsatisfactory results, while traditional marketers who depend on offline channels see a decline in demand. These result from new-age consumers' desire for fully integrated experiences across online and offline channels.

Consumers now need a seamless flow of both online and offline touchpoints to feel satisfied. Research by Google revealed that the average consumer uses 3-5 channels or devices during the purchasing process. Moreover, consumers' purchase rates increase by 287% when they have an omnichannel experience. This is why creating a comprehensive omnichannel marketing strategy is necessary to your company's success.

To convey the power of omnichannel customer experience, this article will break down what an omnichannel strategy entails, how it can benefit your business, and what you need to get started. Moreover, it'll provide you with real-life examples of successful omnichannel strategies.

What Is an Omnichannel Strategy and Why Do You Need It?

An omnichannel strategy requires you to take a customer-centric approach to marketing. That is, providing customers with contextualized communications based on their preferred devices, mediums, and channels. This strategy fosters familiarity with your brand while simultaneously allowing customers to switch between desired marketing channels. Consequently, a well-crafted omnichannel strategy can provide your company with plenty of favourable outcomes, including:

1. Greater Customer Reach

If you limit your outreach to specific platforms or channels, you can miss out on target customers that prefer channels outside your scope. Not marketing on these channels can result in fewer customers, less revenue, and a less effective marketing campaign. With an omnichannel marketing strategy, however, you can reach and connect with diverse audiences across various devices, platforms, and channels.

2. Seamless Customer Touchpoints

According to research by SDL, 60% of millennials expect consistent brand communications across online and offline channels. With omnichannel customer experiences, you enable customers to engage with you via multiple, cohesive channels that cater to their evolving needs.

3. Improved Customer Experience

Customers are now taking their shopping needs into their own hands. Harvard Business Review revealed that 73% of consumers prefer to use multiple channels when shopping. Additionally, eConsultancy found that 67% of customers start their purchasing journey on one device and finish it on another. As such, offering customers the freedom to shop from you through several channels enhances their buyer experience and creates a positive brand image.

4. Increased Revenue

Communicating with customers in numerous ways across multiple devices can increase your profit and retention rates. Studies have shown that omnichannel experiences can help you retain 89% of customers and increase online spending by 10%!

5. Generate Insightful Customer Data

With an omnichannel customer experience, you can collect valuable consumer data from multiple sources and systems. Such systems include device IDs, social media platforms, referral programs, and cookies. Using this data, you can enhance your personalization efforts and improve your marketing outreach.

Getting Started with Your Omnichannel Strategy

Step 1: Understand Your Customers
When getting started with your omnichannel strategy, you first need to gain knowledge of your customers by compiling insights into their needs, behaviours, and preferences. One way to do this is by gathering data from your current customers—both directly and indirectly.

You can obtain data by asking for customers' feedback or extracting data from customers' interactions with your touchpoints. This data can help you understand your customers and how they behave, serving as a great starting point for creating unique omnichannel experiences.

Step 2: Segment Your Customers
After collecting customer data, you can segment your customers into distinct groups. For example, you can segment them based on geographic, psychographic, demographic, and behavioural characteristics, such as purchase status or location. These customer segments allow for personalized outreaches that suit customers and cater to their needs.

Step 3: Create Personalized Omnichannel Customer Journeys
Once you have segmented your customers, you can create multiple customer journeys that account for each customer segment's needs. Using the behavioural customer data you've collected, you're able to set up omnichannel customer journeys that align with customers and resonate with their shopping needs.

Step 4: Select the Right Marketing Automation Tools
Manually selecting and guiding customer groups toward specific customer touchpoints is unmanageable, especially if your company's customer base is continuously growing. This is why you need to integrate the right marketing automation tools to help you automate your omnichannel customer journeys at scale.

Multiple types of software can make omnichannel marketing efforts a breeze. These include Customer Relationship Management (CRM) software, data analytics tools, and highly integrated customer engagement platforms—with the latter serving as efficient all-in-one solutions. Using these applications, you can build a comprehensive technology stack to handle your technical omnichannel marketing requirements.

Examples of Successful Omnichannel Strategies

Starbucks
Some may recognize Starbucks as a master of all things omnichannel; its expertise in capturing customers' attention is evident, particularly in its strategic communications.

Starbucks is known for rewarding its customers with plenty of discounts and offers in exchange for customer data. These information exchanges occur when customers become Rewards members or install the Starbucks app. Consequently, Starbucks can transform offline customers into onsite customers, cementing them as loyal customers by engaging them with offers, discounts, and product arrivals.

Nike
Nike's mobile app is a powerful driver of in-store and online sales, partially due to the NikePlus reward program. The NikePlus program provides consumers with exclusive products, tailored workouts, and free shipping, enchanting customers with special offers that encourage continuous customer engagement.

Omnichannel engagement can also be seen inside Nike's stores. Using NikeID, the company uses its stores as showrooms for products that customers can only purchase online. This way, Nike introduces its customers to its various shopping channels, encouraging customers who have only shopped offline to also buy from Nike's online stores. This example showcases the possibilities of using in-store features to market your other channels.

Sephora
Sephora is great at connecting offline and online channels using technology. For example, their in-store customers can use tablets to search through the shop's stock and locate their desired product. This makes purchasing products from Sephora more efficient and less time-consuming, resulting in positive customer experiences.

Additionally, if customers would like to try on certain make-up products, they can seek the help of Sephora staff (i.e., Beauty Advisors) for makeovers. After these makeovers, customers receive a follow-up email highlighting all the products Beauty Advisors used. Consumers can then use this information to recreate looks and purchase the products they liked.

The Future of Omnichannel Experiences

Omnichannel experiences have become vital to the survival of businesses. As more and more consumers prefer navigating both online and offline spaces, we expect to see a significant evolution in the spread and complexity of omnichannel experiences. By segmenting your customers, personalizing your customer experiences, and keeping a keen eye on changes in customer behaviour, you can use omnichannel experiences to boost your company's success and improve customer relationships.

Using iwinBACK's marketing automation platform, you can effortlessly establish a cohesive omnichannel strategy. Curious to see how it works? Schedule a call with our team to get a sneak peek!