7 SMS Marketing Mistakes You Can't Afford to Make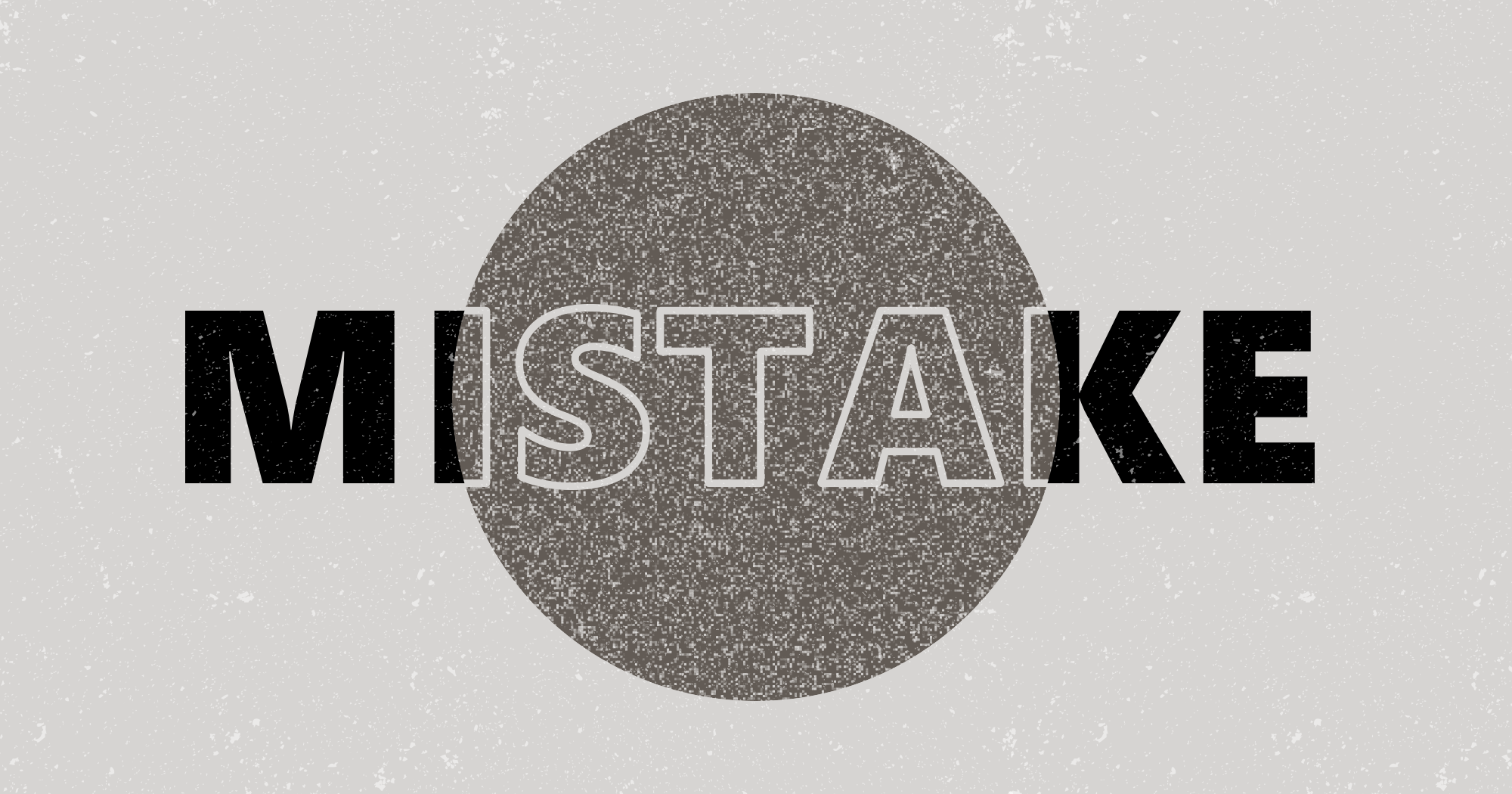 Aileen Wheetly
|
6 Min Read
7 SMS Marketing Mistakes You Can't Afford to Make

SMS marketing has a lot of potential in the marketing sphere. As a channel often obscured by newer media, businesses tend to forget the sheer influence of text marketing. With ~6.4 billion smartphones users and 15.2 million SMS messages circulating per minute, text-based marketing is a powerful marketing avenue for businesses –– especially given its outstanding deliverability, read rates, and conversion rates:

More than 50% of business owners attest that fast message delivery is the biggest perk of text marketing. (SimpleTexting)
Native texting apps see 3x the usage of Facebook Messenger, 6x the usage of WhatsApp, and 11x higher usage than Instagram. (EZTEXTING)
Texts have 30x the CTR of emails. (Voyage)
As a direct and reliable way of reaching customers, you can use SMS marketing to deliver information about a customer's order, a new promotion, or product launch. As 69% of customers prefer to purchase products on their phones, using SMS as a marketing channel is a reliable way to capture customers' attention and augment their customer experience.

However, not all SMS marketing strategies are effective; sending customers an ineffective text marketing message can ultimately backfire, leaving customers feeling underwhelmed and displeased. To make sure you deliver enticing SMS marketing messages –– ones that drive engagement, sales, and loyalty –– you must avoid the following seven deadly SMS marketing sins.

1. Sending Marketing Messages Without Users' Permission
While it may sound like a no-brainer, you shouldn't send unsolicited text messages. Most privacy laws across the world include clauses that protect customers from unwanted SMS marketing messages. One of the most well-known laws is the Telephone Consumer Protection Act (TCPA), enforced in the US. This law prohibits companies from effectuating telemarketing calls and text marketing without users' written agreement. In the case of TCP non-compliance, businesses can face hefty fines of up to $1'500 per violation.

Fortunately, customers aren't entirely opposed to receiving text-based marketing messages from brands. 75% of customers say they're okay with receiving SMS messages from companies as long as they've agreed to them.

To keep your customers satisfied (and your business compliant), you need to gain users' approval for text-based marketing. There are several ways to do this, including enabling single-word opt-ins, displaying QR codes in-store, encouraging sign-ups via email, and promoting your SMS subscription through your social media channels or website. Remember: the easier it is to subscribe to your SMS marketing list, the more likely your customers are to subscribe!

2. Not Providing an Easy Way to Opt-Out
It's as essential to let subscribers quickly opt out of your SMS marketing messages as it is to obtain their permission. If subscribers no longer want to receive messages from you but find it difficult to unsubscribe, they may feel uneasy and put off by your messages.

To make the process of unsubscribing as uncomplicated as possible, you must clearly state what subscribers have to do to stop receiving SMS marketing messages from you. Doing so is also required by most data privacy laws. TCPA, for example, states that businesses should allow users to stop receiving their marketing messages effortlessly. One way to establish this possibility with users is by appending a phrase like "send NO to [phone number] to stop receiving our SMS messages" to your welcome SMS message. You should also sporadically remind users of these opt-out instructions throughout your interactions with subscribers.

3. Sending SMS Marketing Messages at Inconvenient Times
Reaching customers through text is easy, especially as customers can receive SMS marketing messages without WiFi. However, this doesn't mean you can text subscribers all day and night. Texting your subscribers at inconvenient times can irritate them, resulting in them opting out of your text marketing messages.

To avoid inconveniencing your customers, only send SMS marketing messages during work hours –– never on weekends, late in the evenings, or early in the mornings. If you have any urgent marketing campaigns to send (such as limited-time discounts or offers), prime your customers beforehand. Send them one or two messages in the weeks leading up to these offers. Doing so stops you from having to spam their inbox when the promotions are live. Additionally, it gives interested subscribers the time to prepare by noting these promotions down in advance.

Sending subscribers multiple (sparing) messages beforehand also harnesses the power of repeated exposure; subscribers are more likely to remember your brand and engage with it if they are familiar with you.
4. Sending Too Many Messages
Less is more –– particularly when it comes to text-based marketing. Sending customers multiple messages a day or week may harm your brand image, making you seem spammy and untrustworthy.

The sweet spot for text-based marketing messages is one high-quality message a week (at most!). Sometimes, more messages may be necessary when special occasions, holidays, and appointment reminders are involved. Yet, always remain conscious of how many messages you're sending and err on the safe side of caution. Sticking to this schedule assures that your subscribers benefit from your text marketing in a tasteful, non-spammy way.

5. Not Personalizing Your Messages
As personalized messages are now essential for sales, generically communicating with (prospective) customers will result in bland and ineffective outreaches. Consequently, you should tailor each SMS text message to your target groups and individual customers.

For compelling messages, you should aim to segment your SMS subscriber list using customers' previous interactions with your brand, stated preferences, and other relevant data from your CRM database. Equipped with such data, you can nurture customer relationships by integrating their names, locations, birthdays, or anniversaries into your text-based marketing approach.

6. Not Tracking Your SMS Metrics
Tracking how users engage with your SMS messages can help you understand what they like and what doesn't spark their interest. Incorporating these insights into future text marketing campaigns ensures you deliver increasingly optimized SMS messages to your customers.

As customers' needs are ever-changing, you have to approach SMS marketing using an agile approach. One way to do this is through A/B testing. That is, delivering different text-based marketing outreaches to diverse target groups by changing one single element at a time. These elements may refer to character length, CTA, or offer type. By closely tracking these results, you can integrate the incoming feedback into future SMS campaigns. This feedback may come in the form of subscriber list growth, conversion rates, or response rates, among many other SMS marketing metrics.

7. Relying Fully on SMS Messages

As SMS messages are best-suited for delivering short messages, using them as your sole marketing channel isn't enough to create a competitive, well-rounded marketing strategy. Given this channel's unique benefits (and limitations), you should integrate text-based marketing into your broader marketing mix through an omnichannel approach.

An omnichannel marketing strategy uses mediums such as email, mobile apps, websites, phone calls, and SMS marketing to create seamless customer journeys across your marketing and sales funnels. As each of these mediums has its own strengths and weaknesses, combining them all together allows you to deliver versatile marketing messages that reach a broader target audience.

Using iwinBACK's simple marketing automation platform, you can combine email, phone, and text marketing to create a streamlined, responsive, and timely customer experience. Contact us today to see how we can help!