What Are the 5 Types of SMS Marketing Messages?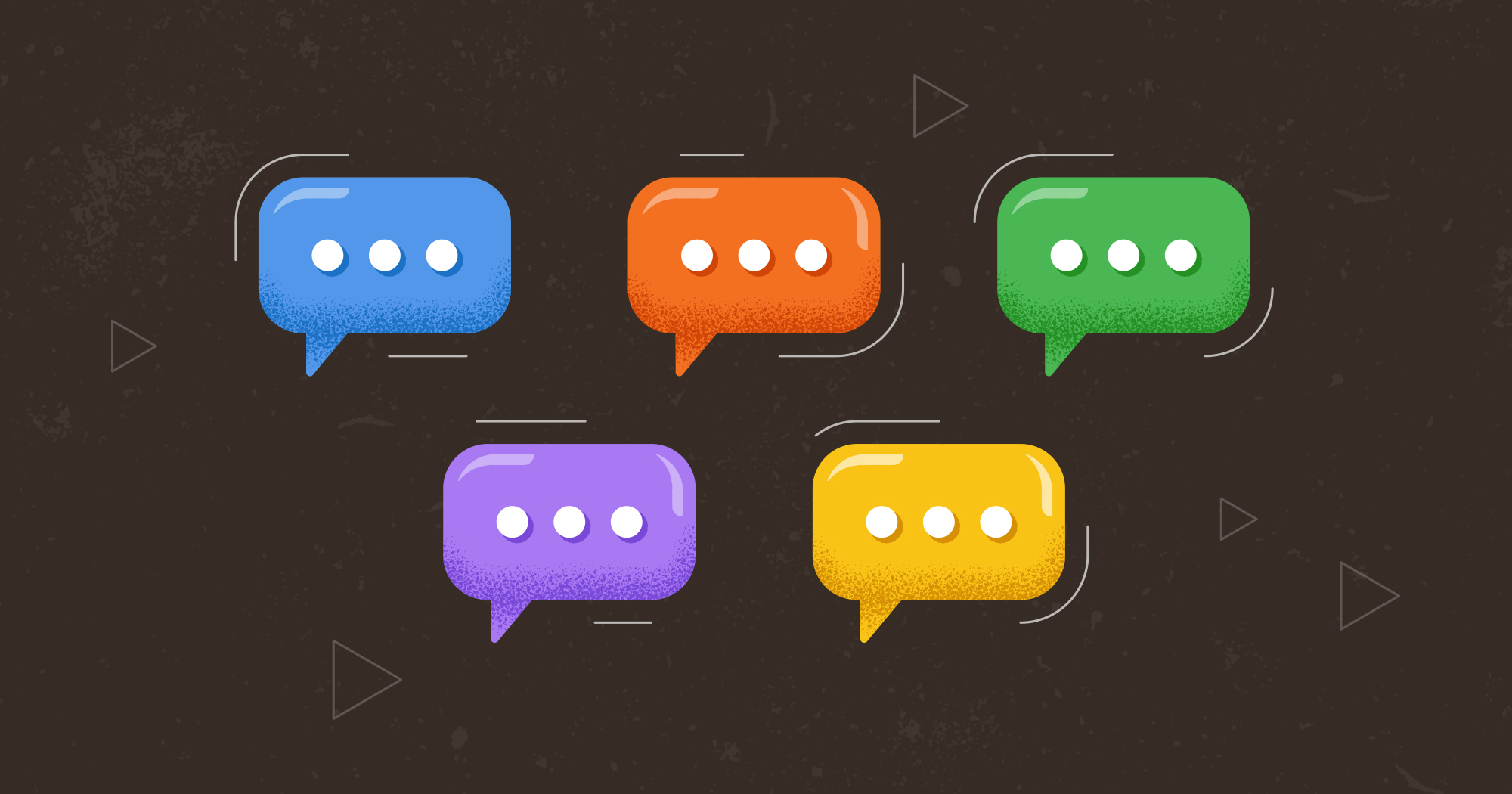 Aileen Wheetly
|
6 Min Read
What Are the 5 Types of SMS Marketing Messages?

Companies can use SMS marketing to solidify their relationships with customers. Given the increased usage of mobile devices and social media, businesses can easily derive plenty of benefits from contacting customers via their mobile—particularly using SMS messages.

If you're looking to get started with your SMS marketing strategy, you may be unsure where to begin. Thankfully, there are various types of SMS marketing messages you may choose to send—all of which can be highly engaging when aligned with your business goals.

Not sure if including different types of SMS marketing messages is profitable? Check out the statistics below:

64% of customers have been spending more time on their mobile phones since the pandemic. (ZipWhip)
Native SMS apps are used 3x more than Facebook Messenger, 6x more than WhatsApp, and 11x more than Instagram. (EZTexting)
75% of consumers are willing to receive promotional SMS messages. (ClickSend)
Consumers have 192x more unread emails than SMS messages. (ZipWhip)
78% of consumers say SMS messages are the fastest way to reach them. (Tatango)
To help you yield the power of SMS messages, this article will look into the 5 types of messages you can send to customers via SMS.

1. Client Reminders
You may be familiar with appointment reminder messages. Whether you use this type of SMS marketing message to remind customers of special events, reservations, or appointments, they are a great way to engage with customers and nurture ongoing customer relationships.

As more and more industries are affected by no-show appointments (with healthcare experiencing no-show appointments ranging from 10%-50%), sending customers appointment reminders on SMS can positively impact their attendance rate. Moreover, delivering reminder SMS messages can result in fewer cancellations and more revenue. As such, this type of SMS marketing message can reduce the time you spend waiting for no-shows and boost your productivity.

An example of an SMS reminder text message you may choose to send is:

"Hello, you're receiving this message as a reminder that you have a nail appointment at 2 pm this afternoon."

If you're looking for a more personalized or actionable approach to client reminders, you can include their name and a shortened link. This link can redirect customers to a page that lets them make changes to their reservation or appointment easily. For example, you can use:

"Hi (first name), just reminding you about your nail appointment at 2 pm today. Can't make it? Reschedule or cancel here: (link)."

You can use SMS automation software to ensure timely delivery of client reminders messages. This software can help you automate appointment reminders one day before—or on the day of—appointments. This saves you from having to send these manually while ensuring effective customer communications.

2. Offers, Discounts, and Promotions
Want to keep your customers updated with your latest promotions? There's no better way to do so than using SMS! As one of the top 5 types of messages you can send customers, promotional SMS texts are a great way to promptly remind customers of your latest offers, allowing them to benefit from these rapidly.

You can make these messages actionable by including a link in your SMS messages that allows immediate access to your offers. This increases your SMS engagement rates while boosting sales. You can use the following template as inspiration for this type of message:

"Hi (name), benefit from 10% off of our winter collection and keep yourself cozy at home! Click here to grab your discount: (shortened URL)."

If you're looking to capture customers' attention by creating a sense of urgency for time-sensitive offers, you can opt to send this type of SMS marketing message:

"THINK FAST! Flash sale starts tonight at 6 pm CET. Access exclusive discounts here: (shortened URL)."

3. Order Confirmations and Updates
Amongst these 5 types of messages you can use include order confirmation and update SMS messages. While companies often choose to send delivery details over email, these emails are likely to go unseen. With customers receiving 319 emails daily, they're unlikely to sift through them all. Therefore, SMS messages are a great way to guarantee that customers receive and read your messages.

To ensure your order updates are correct, you can integrate SMS automation software with order fulfillment systems. This way, you can accurately inform customers of their delivery status, building trust and transparency as a result. You can use the following templates to structure this type of SMS marketing message:

"Hello (name), order number (XXX) has been received. You'll receive an email once your order has been processed."

"Hi (name), order number (XXXX) is out for delivery. Track your order here: (tracking URL)."

To avoid looking spammy, there are two key things you must do when crafting your order confirmation and update SMS messages: ensure your brand name is set as the sender ID and include as many order details as possible. This allows customers to quickly identify the sender and purpose of the SMS message, thus being less likely to unsubscribe from your texts.

4. Login Authentification
Security concerns are ever-growing amongst customers. Their unwillingness to share personal data can greatly affect how their behaviours. To assure that their data is protected, you can instill certain authentication procedures to help secure their account. One way to do this is by using SMS two-factor authentication (2FA).

Two-factor authentications messages are triggered when users log into their account on your website, software, or application. After customers have attempted to log into their account, they receive an SMS message containing a unique identification number. This acts as a one-time password that allows them to access their account. Users can use this code to enter their accounts and confirm their identities. An example of a two-factor authentication text you can automate is:

"Your (company) security code is: (number). Don't share this code with anyone."

5. Customer Support
Given their high open rates and expansive reach, SMS messages are a surefire way to address customers' needs—especially when 52% of customers prefer to directly text customer support representatives.

When using SMS messages as a customer support channel, strive to strike the perfect balance between human interaction and automation. This marriage ensures that SMS messages are personalized enough to respond to customers' questions, but quick enough to deliver answers promptly.

With SMS chatbots, you can ensure 24/7 customer service. When it comes to answering basic questions, chatbots allow you to respond to common customer concerns rapidly without the need for human input. Yet, you shouldn't rely on these completely; if customer issues are more complex, ensure that you have customer service representatives available to handle these matters. This way, if customers need a live agent, they can request them at any point in the SMS conversations.

Conclusion: Start Now

Deploying a powerful SMS marketing strategy is simple when using the 5 types of messages described above. Using a mix of these types of messages, you're able to increase productivity, boost sales, build trust, enhance security, and promptly address customers' needs. This ensures an outstanding and seamless customer experience.

Adding multiple channels to your marketing customer journey has never been easier when partnering with an omnichannel marketing partner like iwinBACK. You can find out more about integrating our SMS marketing capabilities here and see how we optimize customer journeys first-hand by requesting a quick demo.